Join Us!
First and foremost, we owe our success to the talent and passion of our teams. We aim to create an atmosphere that reflects the company's culture where we value our employees' expertise, creativity and innovation.
By joining Gameloft, you can enjoy a solid amount of independence in your work. Our work ethic strongly encourages collaboration, and our production methods are constantly changing to ensure a work environment that encourages all levels of experimentation, innovation, and team responsibility.
The development of new technology and our desire to create more creative and innovative games require specific skills. In order to keep up with innovation, we strive to recruit the best talent around the world in the video game industry.
At Gameloft, we offer a wide choice of job opportunities. Do you like to challenge yourself and have fun? Then join us!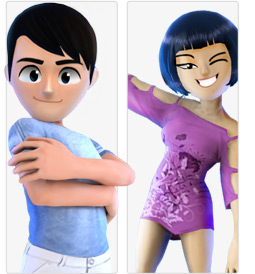 HR Commitments
INTEGRATION
Upon your arrival, both your manager and the HR Manager will introduce you to your new work environment. Integration is a special moment that we pay close attention to in order to help you succeed in your first days at Gameloft.

The better you integrate, the better you can express your talents!
DEVELOPMENT
Each talent is unique.

By joining Gameloft, you will be spearheading your own career development.

Your daily dedication will allow you to grow naturally based on your goals and the needs of the company.

You will also receive support from your manager and HR, who will help make sure your career path meets your expectations.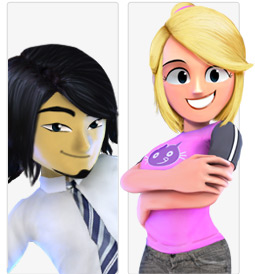 International
International development has always been a key component in Gameloft's strategy.
Our company has offices on every continent. You will be part of an international and multicultural environment.
We highly value the diversity of our talent, which also gives our collaborators an opportunity to open up to the world.
This can manifest itself in different ways: long-distance collaborations, cross-functional teams, and work opportunities abroad.
Despite our strong growth, we also want to keep our various teams close to each other on a daily basis.
To do so, we encourage simple and direct informal exchanges adapted to our industry.