Story
Return to Narnia
The world of Narnia faces a new threat – and only you can help!
Sail into Narnia through your mobile phone and explore the world's seas and islands! As Prince Caspian, Edmund, or Lucy, you'll encounter sea monsters and dragons in epic battles. Based on the movie The Chronicles of Narnia: The Voyage of the Dawn Treader, you'll set sail for Goldwater Island and the home of the baffling Dufflepuds. The fate of Narnia depends on you!
Main features
The official mobile game of The Chronicles of Narnia
· Play as any of the film's 3 main characters: Prince Caspian, Edmund, or Lucy.
· Sail the Dawn Treader to the island of the Dufflepuds, the Goldwater, and more!
· Adventure, epic battles, thrilling shipboard action and stunning mysteries
· Improve your fighting skills battling pirates, sea monsters, and fearsome dragons!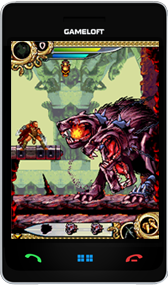 Chronicles of Narnia:
the voyage of the Dawn Treader
Official mobile trailer