Game Announcement
December 27 2010
Freebox Revolution 
World Premiere: Free and Gameloft Innovate Gaming by Releasing First HD Titles for Set-top Boxes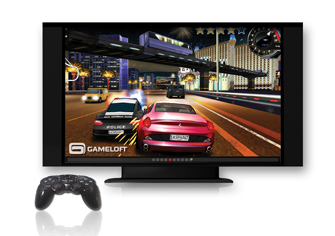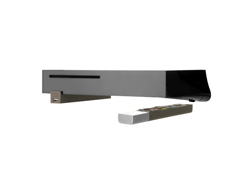 Paris – For the launch of the Freebox Revolution, Free, the creator of the 1st triple-play box and Gameloft®, worldwide leader in developing and publishing downloadable video games, today announced the first ever HD games for set-top boxes that provide internet, telephone and television. The games will be available after the worldwide premiere, immediately following the release of the Freebox Revolution with a selection of 5 games including Asphalt 5, N.O.V.A. - Near Orbit Vanguard Alliance, Real Football 2011, Uno™ and Let's Golf! 2. Asphalt 5 and Let's Golf! 2 will be included in the Freebox offer and are downloadable from Freestore.

Gameloft and Free are excited about this partnership that once again broadens access to digital entertainment by offering a new generation of games to a whole new market.

"We are pleased to be partnered with Free, who similar to our approach, understands how to anticipate technological advances to offer interesting products and services that meet the criteria of easy access, high appeal and quality expected by the consumer," said Michel Guillemot, President of Gameloft. "The new Freebox is the most powerful triple-play box to date. Housing the latest Intel® processor, the ATOM™ CE4100, it allows the development of games in high definition, never seen on the market before. We are confidant that this new generation of games available on the new Freebox will be quickly adopted by the general public."

Maxime Lombardini, General Manager of Iliad, the parent company of Free, said, "This partnership with Gameloft is part of Free's strategy to always offer the best to its subscribers. We are very happy because thanks to Gameloft's expertise and the power of the Freebox Revolution, Free subscribers will be able to download HD games that offer the same high quality as those available on game consoles sold commercially."

Games available at release include:

UNO™:The popular card game is faithfully recreated in its entirety. Players can customize rules, face the computer, or play online against other players in Multiplayer mode.
Let's Golf! 2:One of the most widely sold golf games that appeals to the whole family. Players can discover 108 holes in six detailed 3D environments with colorful characters. The game also features an Online Multiplayer mode.
Asphalt 5: The well-established Asphalt racing franchise is now available on the Freebox Revolution with its varied environments and 33 vehicles in HD, new controls (including a virtual steering wheel), and a customizable interface. Players can also see how they compare with up to 4 opponents in Online Multiplayer mode.
Real Football 2011: The first soccer simulation game for Freebox, offering an ultra-real gaming experience thanks to detailed graphics and animations as well as a high-level artificial intelligence.
N.O.V.A. – Near Orbit Vanguard Alliance HD: Voted the best action game of the year, this futuristic first-person shooter offers 13 intense levels in various environments: jungle, snow, spaceship, bunker and an alien city. The game offers an Online Multiplayer mode for epic battles.

Freebox Revolution will be offered with a game controller to give Free subscribers the ultimate gaming experience. The games will be directly available for the Freebox Revolution by downloading from the Freestore (Gameloft game category) and cost between €4.99 and €6.99, depending on the game. Other games will eventually be added to the catalog including such titles as Modern Combat: Domination, Hero of Sparta 2 and Brain Challenge.

http://www.dailymotion.com/video/xfywml_freebox-revolution-les-jeux-hd-de-gameloft_videogames

For the latest Gameloft news, follow us at: www.twitter.com/Gameloft_France, www.facebook.com/gameloft, www.youtube.com/Gameloft.
Free is an Iliad subsidiary. The Iliad Group is a major player in the French Internet access and telecommunications market via Free and Alice (4,514,000 ADSL subscribers as of 30 June 2010), Onetel and Iliad Télécom (fixed telephony providers) as well as Free Mobile. The Iliad Group is listed on Euronext Paris under the ticker ILD.
Gameloft is the worldwide leader in developing and publishing downloadable video games. Gameloft is now positioned, after 10 years, as one of the most innovative companies in its field. The company designs games for mobile phones, smartphones, iPhone, iPod touch and iPad for which the number of units should exceed four billion in 2012. As a pioneer in the new downloadable game console market, Gameloft publishes games for WiiWare, DSiWare, Microsoft Xbox LIVE Arcade and PlayStation®Network. Partnership agreements with major licensors allow Gameloft to associate the strongest international brands with such games as Uno™, Ferrari, Shrek, CSI, Spider-Man, Iron Man, Blokus and Sonic. The company also has its own brand portfolio with established franchises such as Real Football, Asphalt and Brain Challenge. Gameloft has locations on all continents, distributes its games in 100 countries and has its own production studios with over 3,500 developers. Gameloft is listed on the Paris Stock Exchange (ISIN: FR0000079600, Bloomberg: GFT FP, Reuters: GLFT.PA)
Aude Fouquier
Tel +33 1 58 16 21 55
Mail: aude.fouquier@gameloft.com
Free Contact
Isabelle Audap
Tel : +33 1 73 50 27 22
Mail: mailto:iaudap@iliad.fr