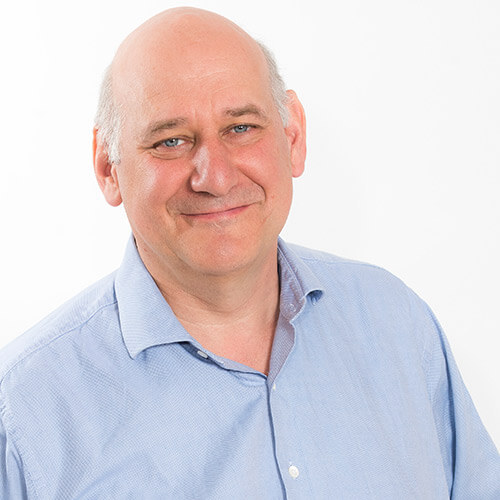 STÉPHANE ROUSSEL
CHAIRMAN AND CHIEF EXECUTIVE OFFICER OF GAMELOFT
Stéphane Roussel is chairman and CEO of Gameloft. He is also at the Vivendi Management Board and he is Vivendi's Chief Operating Officer (COO). Stéphane Roussel is a graduate of the École des Psychologues Praticiens de Paris. He began his career working for the Xerox group from 1985 to 1997. From 1997 to 2004, he held positions within the Carrefour group in France and abroad. From 2004-2009, he served as SFR's Vice President of Human Resources. From 2009 to 2012, he joined the headquarters of Vivendi and became Activision Blizzard Director before being appointed Chairman and CEO of SFR in June 2012, a position he held until its sale.
Stéphane Roussel was appointed to the Vivendi Management Board on June 24, 2014. Since November 2015, he has been Vivendi's Chief Operating Officer.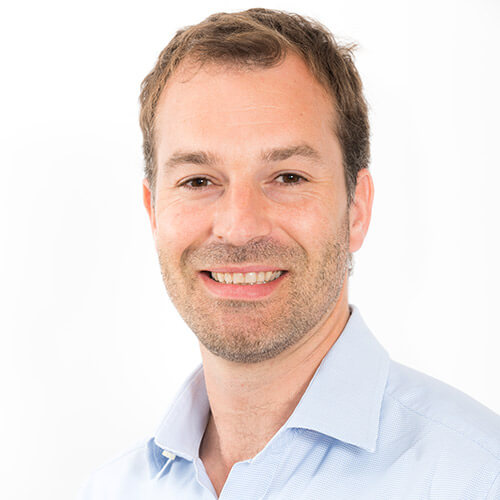 BAUDOUIN CORMAN
Executive Vice President sales and marketing
Baudouin Corman is Executive Vice President Sales and Marketing of Gameloft. Baudouin Corman is a graduate of ESSEC (Paris). He began his career as a consultant at Oliver Wyman.
In 2005, Baudouin Corman joined Gameloft as a Latin America business developer. He was successively Latin America Sales and Marketing Director (2007-2009), Vice President Publishing Americas (2009-2014) and General Manager Americas (2014-2016) based in San Francisco. He is currently Executive Vice President Sales and Marketing. During his career, Baudouin Corman led partnerships with Google, Apple, Microsoft and Amazon and with telcos and telecom manufacturers such as America Movil, Telefonica, Verizon, Samsung... He launched the Gameloft's advertising agency in North and South America.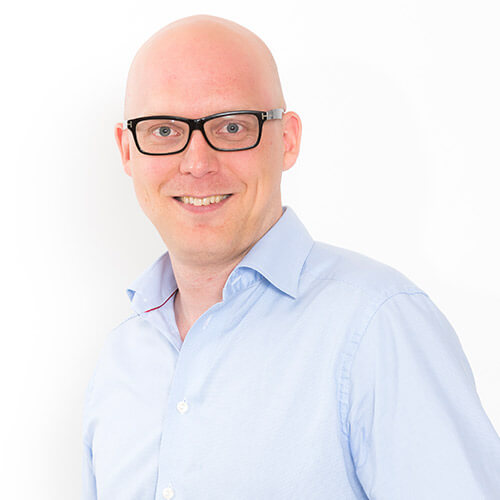 ALEXANDRE PELLETIER-NORMAND
Executive Vice President production
Alexandre Pelletier-Normand is Executive Vice President Production of Gameloft. After graduating in mathematics and computer science from Sherbrooke University (Canada), Alexandre Pelletier-Normand joined Gameloft Montreal in 2003 as a programmer. He advanced to the role of lead programmer, and then studio technical director before moving into international studio development. From 2005 to 2007, he opened and managed studios in the United States, Vietnam, Brazil and Argentina.
In 2009, Alexandre Pelletier-Normand moved to the Gameloft Paris Headquarter, where he led the deployment division. After co-founding Execution Labs, a talent platform for video game entrepreneurs, he took the head of Gameloft Montreal's studio. He was promoted soon after as Vice President Production America.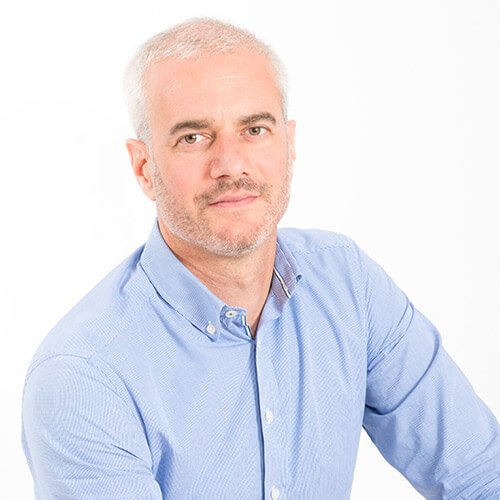 ALEXANDRE DE ROCHEFORT
Secretary General and Executive Vice President Chief Financial Officer
Alexandre de Rochefort is Secretary General and Executive Vice President Chief Financial Officer of Gameloft. Alexandre de Rochefort was graduated from ESSEC (Paris) and student at Sciences Po (Paris). He began his career at Schroders Securities in London as an equity analyst in the Technogy team. Alexandre de Rochefort joined Gameloft in July 2000, shortly after the creation of the company. His career spans over 17 years. He has developed a strong knowledge of financial markets and video game industry.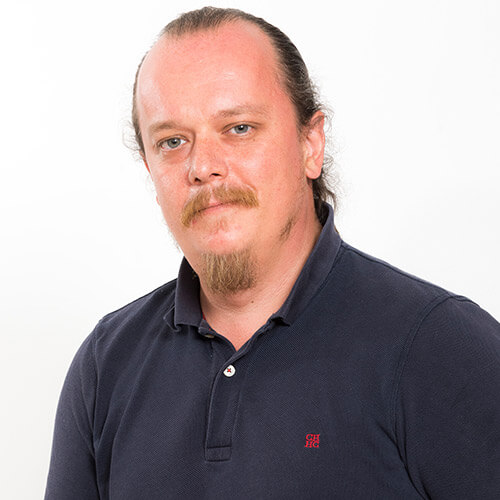 Alexandru Adam
Studio Manager - Barcelona
Alexandru Adam is the Studio Manager at Gameloft Barcelona.
He began his career as a Web Designer and later as Game Journalist in Bucharest.
Alexandru started work in Gameloft in 2002, joining the Quality Assurance team in the early days of the Company. Later he moved into Game Design and, after a few years, successfully transitioned into management as Executive Producer. He then transferred to Gameloft's Barcelona studio, where he became Studio Manager in 2007.
During his career, he led the development of multiple award-winning, bestselling games such as Despicable Me: Minion Rush and Asphalt 8: Airborne.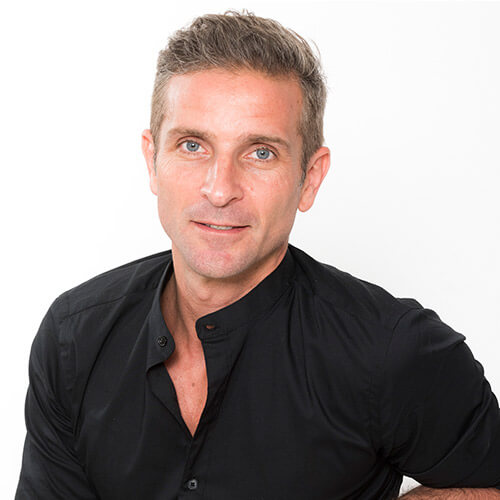 Sébastien Auligny
Vice-President Production Southeast Asia
Sébastien Auligny is Vice-President Production Southeast Asia at Gameloft.
Sébastien Auligny graduated in sciences for engineering at ESIGEC (Ecole Supérieure d'Ingénieurs de Chambéry) and joined a senior management program with CEIBS (China Europe International Business School). He began his career in 2000, working at the French Ministry of Foreign Affairs, where he was in charge of scientific and technical cooperation projects between France and Vietnam.
He joined Gameloft in 2007 as a Studio Manager and moved up to the role of Southeast Asia Group Studio Manager after successfully opening and managing seven production studios in Vietnam, Indonesia and the Philippines. He has served as French Trade Advisor (Conseiller du Commerce Extérieur) since 2016 and as such makes use of his experience to serve France's economic interests abroad.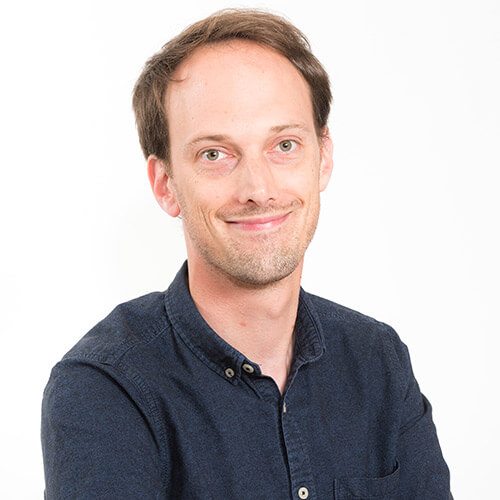 Thomas Aurick
Vice-President Creation
Thomas Aurick is Vice-President Creation at Gameloft.
A graduate of KEDGE Business School (formerly ESC Bordeaux), he began his career as an Executive Producer at Gameloft in 2008. He went on to work as Brand Production Manager and Game Development Director before becoming Vice President Creation in 2014, where he took charge of the group's editorial strategy.
Over the course of his career, Thomas Aurick successfully oversaw the release of games under the Marvel license, such as Spider-Man: Total Mayhem, as well as others such as Asphalt 8: Airborne and Despicable Me: Minion Rush.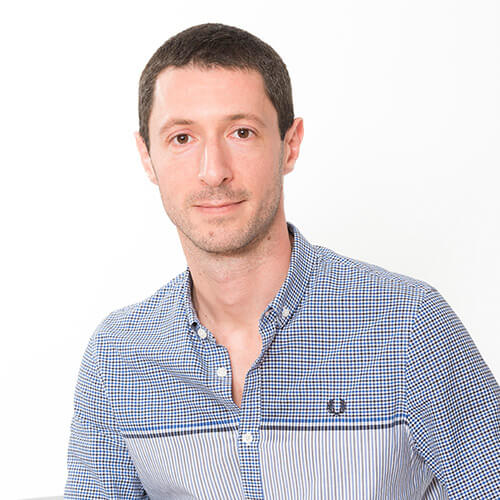 Philip Bouchet
Mobile Creation Division Manager
Philip Bouchet is the Mobile Creation Division Manager in charge of Gameloft's Pocket HD activity.
He began his career as a category manager at EMI Music.
Philip graduated from Telecom Paris-HEC, then joined a consulting and technology-integration practice at Niji.
Philip Bouchet joined Gameloft in 2006, where he has successively served as Producer (2006-2008), Executive Producer (2008-2011), and Division Manager.
During his career, Philip Bouchet led the development of multiple award-winning, bestselling games; launched the company's social-network- and advertising-related activities; and restructured its feature-phone activity, transitioning it toward Pocket HD.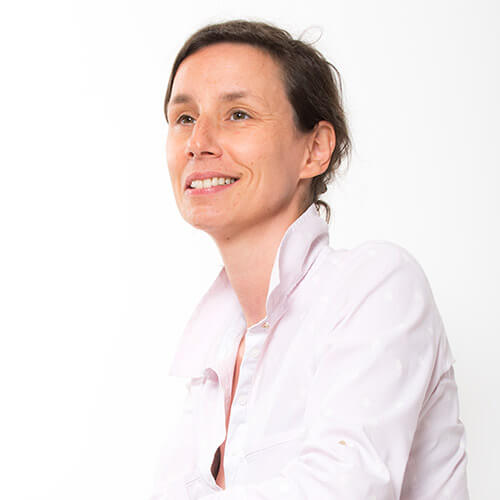 Laure d'Hauteville
Deputy CFO
Laure d'Hauteville is Gameloft's Deputy CFO.
Laure began her career at Selftrade (now Boursorama Banque) as a Financial Analyst, specializing in the video-games and software publishing industry. In 2004, Laure joined the AREVA group as a BU Financial Controller in the United States, where she stayed for two years in North Carolina. After returning to France, Laure took on various responsibilities within the group, and in particular, helped with AREVA's restructuring in 2009 by creating an Engineering and Projects Organization, where she served as Executive Secretary before joining Gameloft in 2014.
Laure d'Hauteville has a degree in Economic Science from Paris II University and is a graduate of the EM Lyon Business School.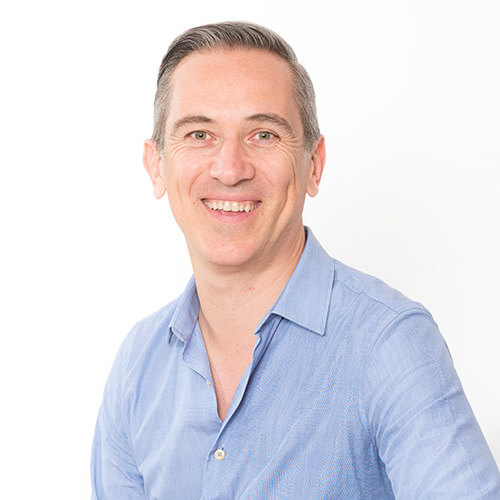 Yann Fourneau
Vice-President Sales Southern Europe, Latin America, EMEA
Yann Fourneau is Gameloft's Vice-President of Sales for Southern Europe, Latin America and the EMEA regions.
He has a telecommunications engineer diploma from the Technical University of Madrid and has a MBA from the Alliance Manchester Business School.
He started his career as a Pre-Sales Engineer at HP. In 2005, Yann Fourneau joined Gameloft as a Country Manager (Spain). Later, he became the Sales & Marketing Director for Southern Europe (2008-2012), and then Vice President of Sales & Marketing for Southern Europe, the Middle East and Africa (2012-2016), a position based in Dubai.
Over the course of his career, Yann Fourneau developed partnerships with Nintendo and Sony, as well as with telecom operators and manufacturers such as the Vodafone Group, Telefónica, Orange, the MTN Group, Etisalat, Samsung, etc.
Specializing in emerging markets, he set up Gameloft subsidiaries in Africa, Turkey and the Gulf states.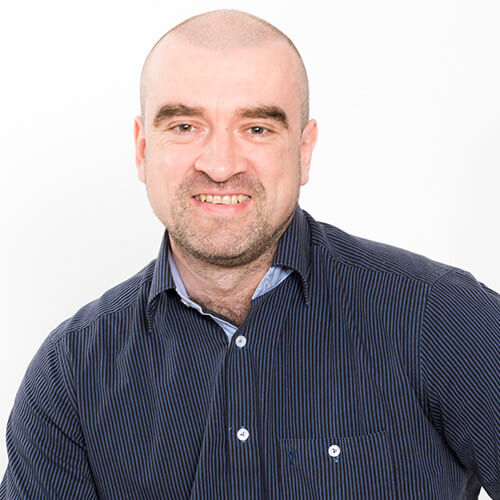 Paul Friciu
Studio Manager Bucharest
Paul Friciu is the Studio Manager at Gameloft Bucharest
Paul Friciu began his career as a critic for a video game magazine in the late 1990s.
He joined the Gameloft studio in Bucharest in December 2000 as a Game Designer to work on the Pocket PC division of the company.
In 2002, Paul Friciu became the Studio Manager of Gameloft 'Bucharest studio, which, a few years later, was extended with the opening of seven other studios, including the one in Sofia, Bulgaria.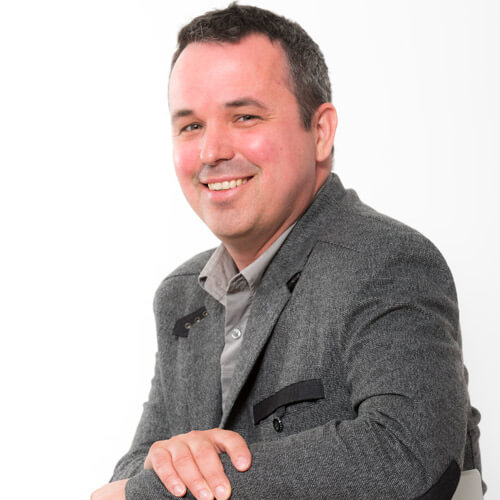 Jocelyn LeFrançois
Studio Manager Montreal
Jocelyn Lefrancois is the Studio Manager at Gameloft Montreal.
After receiving a degree in Computer Engineering from Concordia University (Canada), Jocelyn joined Gameloft Montreal in 2005 as a Junior Programmer. He quickly became a Producer, and then the Senior Producer on one of Gameloft's most prestigious franchises, Dungeon Hunter.
From 2005 to 2007, he worked as a Deployment Producer. In 2008, Jocelyn got his start in the Creation department, where he delivered the following games: Date or Ditch (mobile), American Popstar (DS), NFL 2010 and NFL 2011 (iOS), as well as the various Dungeon Hunter titles.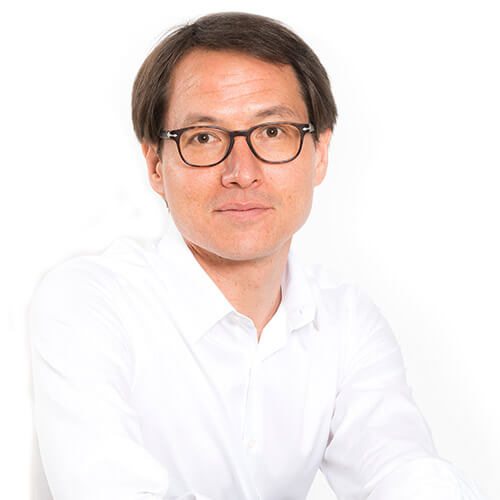 Alexandre Tan
Vice-President Advertising & Brand Partnerships
Alexandre Tan is Vice-President Advertising & Brand Partnerships at Gameloft
He joined Gameloft in 2004 as Managing Director for the publisher's U.K. subsidiary, responsible for its commercial expansion in the U.K., Eire and South Africa.
He then took on various business-development and account-management roles, such as managing Gameloft's global relationship with Apple and launching Gameloft's first gaming distribution partnerships with Internet Service Providers, such as Free, as well as with various smart TV manufacturers such as Samsung, LG, Panasonic and Lenovo.
Prior to joining Gameloft, Alexandre worked in the U.K. and France as a management consultant for Ernst & Young and Salustro Reydel Management.
Alexandre holds a B.A. (Hons) in International Business Administration from the European Business School London and a FORCOMEX diploma from ISUGA in Quimper.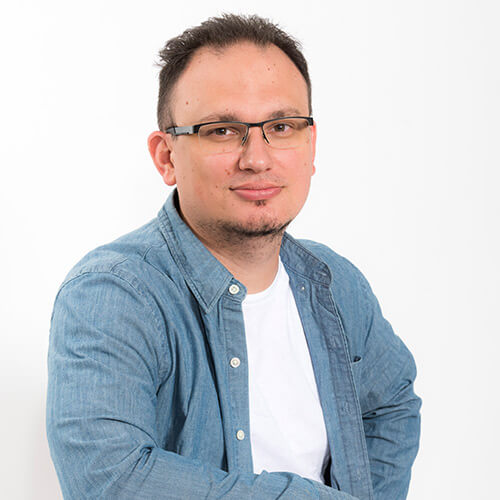 Mathieu Verlaet
Vice-President Operations
Mathieu Verlaet is Operations Vice President at Gameloft
Mathieu Verlaet joined Gameloft in 2004 as a Producer on Java games and eventually moved on to console games. He worked on a wealth of Gameloft licenses, including Midnight Bowling, Block Breaker and Real Football.
In 2008 after working as Executive Producer on successful IPs (such as Asphalt) and creating others (Modern Combat, Dungeon Hunter, N.O.V.A.), he was promoted to Head of iOS Publishing and later in June 2016 to Operations Vice President.
Mathieu holds a Masters degree from HEC Paris and is a lifelong gamer.