Senior Corporate Management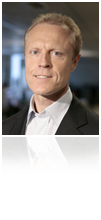 Michel Guillemot
President and CEO of Gameloft
Michel Guillemot is one of the forces to be reckoned with in the European video game industry. He co-founded Ubisoft, one of the leading video game developers in the world with sales figures of over 1 billion euros. Michel Guillemot witnessed the rapid expansion of Ubisoft studios, which now include over 4,800 developers and are recognized around the world for their high quality. He created Ludigames in 2000 before taking the helm of Gameloft and becoming its CEO after the two companies merged. Today Gameloft employs over 5,500 collaborators around the world and is the world leader in the mobile phone industry.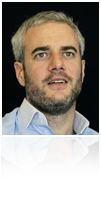 Alexandre de Rochefort
SVP & CFO of Gameloft
Alexandre de Rochefort is the Senior Vice President and CFO of Gameloft. He joined Gameloft in July 2000 soon after it was founded. His career spans over 14 years, during which he acquired a solid experience in financial markets and the video game industry. Before joining Gameloft, Alexandre de Rochefort worked at Schroder Securities in London as a research analyst specializing in high-tech stock.
---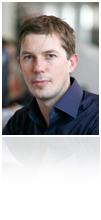 julien fournials
SVP of production
Julien Fournials is the Senior Vice President of Production at Gameloft. He oversees production, creation and porting teams and supervises Gameloft's production division, which includes 28 studios around the world and over 4,500 employees to date. With over 15 years of experience in the video game industry, Julien Fournials has worked for respected companies such as Ubisoft Entertainment as a planning manager for the company's production department. Julien Fournials joined Gameloft when it was founded in 2000 as Vice President of Production. His professionalism has helped his teams win multiple awards and distinction from the industry.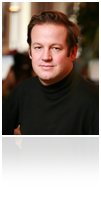 gonzague de vallois
SVP Sales and Marketing
Gonzague de Vallois is the Senior Vice President of Publishing at Gameloft, a leading publisher of digital and social video games. After graduating from the international business school ESSEC, he began his career as a marketing manager at Bouygues Telecom before joining Gameloft in 2000.
Gonzague de Vallois is behind the company's increase in sales around the world, through the use of innovative marketing strategies and partnership agreements with world-famous licenses. Gonzague's career spans over 14 years throughout which he has gained a solid experience in the digital content industry. His successful initiatives helped Gameloft acquire its partnerships with all carriers and mobile phone manufacturers in the world.